Lettering Experience
› Touch-up Artist and Letterer for Super Smartphone by Kentaro Hidano and Hiroki Tomisawa - Shonen Jump/Viz Media - Sci-fi/Mystery
› Touch-up Artist and Letterer for RuriDragon (Ch. 3+) by Masaoki Shindo - Shonen Jump/Viz Media - Supernatural Slice-of-Life
› Lettering Assistant for Everything is Fine, by Mike Birchall - Webtoon Original - Horror
› Letterer for The Secret of the Ravens by Joanna Cacao - Middle Grade, Clarion/HarperCollins, 2023 - Fantasy
› Creator (writer, illustrator, letterer) of Foxlight - Middle Grade, Feiwel and Friends/Macmillan, 2024 - Fantasy+ Additional Unannounced Books
Language Experience
› Mandarin Chinese (Traditional) to English translation for independant comic artist Julai (various comics)
› Critical Language Scholarship - 2018 - Finalist/Recipient - Xi'an, China
› Knowledge of Traditional and Simplified Chinese
› Fulbright Research Award - 2020 - Semifinalist - Japan
› CET Academic Programs - 2018 - Osaka, Japan
SUPER SMARTPHONE (weekly online simulpub)
by Kentaro Hidano and Hiroki Tomisawa
Touch-up Art and Lettering by Kyla Aiko
Translation by David Evelyn
Touch-up Art Highlights
› "Googugu" logo creation & replacement, Eye pattern recreation, Smartphone screen glare recreation, Hand-drawn SFX (in speech balloons), Handwritten journal entry, page layout
Color Design
Comics and Illustration
Inks and Ink Tests
This page is not public. Please do not share or distribute images on this page.
Deor by J.oori, unOrdinary by uru-chan
Color Tests
This page is not public. Please do not share or distribute images on this page.
The Kiss Bet by Ingrid Ochoa, Deor by J.oori
Click on a project to see more.
Author/Artist
Editor
Letterer
Frequently Asked Questions
I am staunchly anti-NFT and anti-crypto. Do not contact me about making NFTs.
What programs do you use to letter?
It depends on the project, but for traditionally published comics/graphic novels I typically usually use Adobe InDesign to lay out text and Clip Studio Paint or Adobe Illustrator to draw speech balloons and sound effects.Adobe software is the industry-standard in traditional book publishing.If you're looking for non-subscription model alternatives, Affinity Publisher is similar to Adobe InDesign and Affinity Designer is similar to Adobe Illustrator (and both go on sale frequently).
Are you available for an interview?
Please feel free to email me at hello [@] aikosmith [.] com to coordinate an interview :)
What digital brushes do you use?
In Procreate I usually use brushes from these packs.
› Matt's Sketching Set
› Trisketched Ink BrushesI also usually use Procreate Pencil and Derwent (both are included with Procreate).In Clip Studio Paint, I usually use these brushes:
› Content ID: 1850295 文字ペン (second pen) from 主線と文字ペン pack by 塩分ウホウホ
› Content ID: 1730414 6pencil-soft by Rollermets
Resources (all links open in new tabs)
All About Literary Agents (comic creator specific)
› Danielle Chuatico and JesnCin's "Comic Creator's Guide to Literary Agents" (downloadable pdf, pay what you want)
› Wendy Xu's "Why You Should Get an Agent and How to Present Yourself to One: A Primer for Comic Artists"
› Victoria Ying's "Finding an Agent as a Graphic Novelist"
How to Put Together a Graphic Novel Pitch
› Go Komikimok!!'s "Comics Creator's Guide to Graphic Novel Pitch Packet" (Part 1)
› Go Komikimok!!'s FAQ About Pitch Packets (Part 2)
› Go Komikimok!!'s How to Submit Your Pitch to Publishers, Editors, and Agents (Part 3)
› Ethan M. Aldridge's GN Pitch Packet Twitter Thread
› Literary Agent Maria Vicente's "Creating a Graphic Novel Pitch Package"
› Victoria Ying's "Scripting a Graphic Novel"
› Victoria Ying's "What's in a Graphic Novel Proposal?"
Complete graphic novel pitch packets usually have these components (there's no standard order):
› Sample Cover Page
› About the Book (back cover copy, page count, b&w/color, genre, demographic, comp titles)
› About the Author (include relevant publishing credits)
› 5 to 20 Completed Sample Pages
› Sample Script
› Character Descriptions and Drawings
› Full Outline/Synopsis
› Extras (concept sketches, thumbnails)
Lettering Tips
› Sara Linsley's Manga Lettering Wiki
› Sara Linsley's Manga Lettering Scripts for Adobe InDesign
› Nate Piekos's "Lettering Tips"
› Nate Piekos's "Comic Book Grammar and Tradition"
› Phil Christie's "The Basics of Manga Punctuation"
› Phil Christie's "Manga Balloon Basics"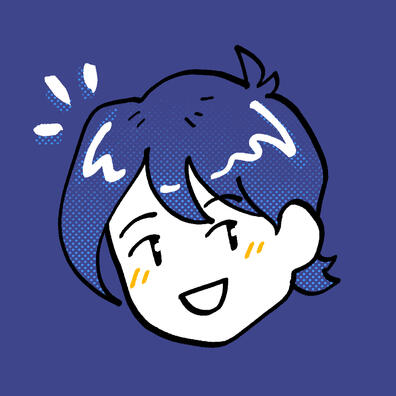 Support me on Ko-Fi
Purchase art prints on Inprnt
PRESS
› Underblong Best of the Net 2021 Nomination
› Rolling Stone Freddie Mercury Graphic Novel Press Release
Kyla is an Asian American writer, artist, and editor who lives in a town with an ocean view.
When not writing or drawing, you might find Kyla learning the zhonghu, making handmade noodles, or listening to Mitski and Mao Buyi.
CONTACT
Literary Agent: Jennifer Azantian of Azantian Literary Agency.
Please direct all professional inquiries to Jen (@) AzantianLitAgency (.) com
Other inquiries: hello (@) aikosmith (.) com
SELECT WORK
› Foxlight - Author/Artist - Feiwel and Friends/Macmillan - Spring 2024
› Freddie Mercury: Lover of Life, Singer of Songs - Artist (select chapters) - Z2 Comics - 2022› Super Smartphone by Kentaro Hidano and Hiroki Tomisawa - Letterer - Shonen Jump/VIZ Media
› RuriDragon (Ch. 3+) by Masaoki Shindo - Letterer - Shonen Jump/VIZ Media
› Dandadan (Ch. 62+) by Yukinobu Tatsu - Letterer - Shonen Jump/VIZ Media
› Love's in Sight! by Uoyama - Touch-Up Artist and Letterer - VIZ Media - 2023
› The Secret of the Ravens by Joanna Cacao - Letterer - Clarion/HarperCollins - 2023
› Everything is Fine by Mike Birchall - Lettering Assistant - Webtoon Original - Ongoing› They're After Aster by Oliver Ono and Aaron Sullivan - Editor - Big Hype Vol 2 - 2022
› Battle Road by Darren Vogt - Editor - Star Tales Mag - 2022
I also maintain the Manga Font Directory, a small repository of fonts commonly used in North American English manga localization.
Kyla Aiko
hello@aikosmith.com
Literary Inquiries: Jen [at] AzantianLitAgency [dot] com